Trophy Investment Featuring Long-Term Net Lease until 2034
Woolworths Orange presents a rare opportunity for astute investors to purchase a freestanding Woolworths supermarket with a rare net lease, ensuring the Lessee pays for all statutory and operating outgoing expenses.
The immaculately presented property offers convenient retail experience 
'On grade' parking and level street access to this modern supermarket ensure a convenient retail experience, thus offering a significant point of difference when compared to Orange Central Square and Orange City Centre.
Diverse range of industries including healthcare, mining, agriculture, retail and education results in attractive demographics with 15.9% of Households earning a high income compared with 11.3% average for regional New South Wales, with unemployment rate of only 4.4% sitting well below the Regional NSW rate of 6.1% (Source: ABS 2011 census).
Long term lease to Woolworths Ltd until 2034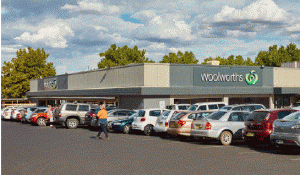 In 2014 a further 10 years was added to the initial lease term, resulting in the expiry of the lease term extended until August 3, 2034. This tenure is further enhanced by 2 x 5-year options which help ensure the security of cash flow for the property. Woolworths Orange is a high performing supermarket.
Strategic location
The property is extremely well located within the core of the Orange CBD – NSW Central West Region.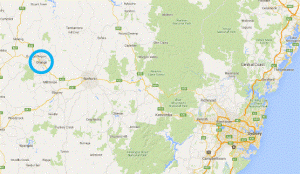 Located a short distance from Orange Train Station, 100 metres from the Mitchell Highway and surrounded by an expansive on-grade council car park, the property provides a high level of connectivity to the local community and ease of access for patrons.
Orange has a current population of approx. 41,431 people as at 31/12/2014, which has been growing at an average rate of 1.6% since 2007.
Price range: $15 – $17 million           Net income: Approximately $1,098,360
If you are interested in this Woolworths – Orange NSW opportunity, you are able to join this public bookbuild by completing the application and lodging your investment funds through this General Advice page.
Please ensure that you first read the DomaCom Fund's Product Disclosure Statement (PDS). For a copy of the current PDS, please click here or call your financial adviser.
If you are new to DomaCom, click on the Apply button below to begin your application.
If you are an existing DomaCom Fund investor, you can log in to access your account and the property portfolio models by clicking the Investor login button below.
General Advice Warning
This information is general advice only and does not constitute personal financial advice. The information has been prepared without taking into account your personal objectives, financial situation or needs. Accordingly, before acting on the information provided you must consider the appropriateness of the information, in the light of your own objectives, financial situation or needs. If you wish to acquire a financial product within the DomaCom Fund offering, you should first obtain a copy of, read and consider, the PDS before making any decision or by calling your financial adviser.
If you're interested in this investment opportunity but have some questions, please fill in the contact form below.
If you're a financial adviser who would like more information on DomaCom and other commercial properties coming up for public bookbuilds, click here.
Disclaimer
DomaCom Australia Ltd ACN 153 951 770 is the holder of an Australian Financial Services Licence (AFSL) 444365 and is authorised to provide general financial product advice, to deal in certain financial products and to make a market in units in sub-funds of the DomaCom Fund ARSN 167 020 626. Whilst DomaCom has taken all reasonable care to produce the information in this material, it does not make any representations in respect of, or warrant the accuracy, timeliness or completeness of any of the information. The information provided in this material is general information only. It does not constitute financial, tax or legal advice or a forecast. This information has been prepared without taking into account your personal objectives, financial situation or personal needs. Before acting on the information or deciding whether to acquire or hold a financial product, you should consider its appropriateness. It is recommended before making any investment decision, that you seek independent financial advice and read the relevant Product Disclosure Statement (PDS) and any Supplementary Product Disclosure Statement (SPDS) available on the DomaCom Ltd website, www.domacom.com.au, or by phoning 1300 365 930.