Often regarded as a defensive asset, the rural property investment offers a rental return more often than not with a long term tenant. In some cases, the tenant may have a vested interest, also being an investor in the land they work.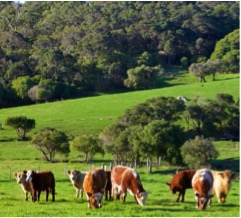 Late last year, DomaCom started a crowdfunding campaign to purchase the land in a separate transaction to the business of Kidman Station. This campaign continues to run as a consortium of investors begin to finalize an offer for the operating business. It is hoped an announcement can be made soon.
In addition to the Kidman Station, DomaCom has launched another public bookbuild for the Pajingo Cattle Station via Charters Towers in far North Queensland. Pajingo Station, a 32,000 hectare property has been in the Black family since 1898. More information on this property will follow.
Rural Property Investment
As you are no doubt aware, there are many quality rural properties on the market or coming to market and a number of overseas interests also looking to purchase these. DomaCom believes we should try to retain as many of these properties as we can in Australian hands, but, that they must first and foremost pass as the investment test – i.e. reasonable return on investment via rent and potential capital value.
It's important to note we are only looking to purchase the land component, not the operating business of a farm or station.
If you are interested in rural properties, you will be able to join our public bookbuilds when they are listed by completing the application and lodging your investment funds through this General Advice page.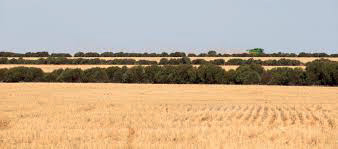 Please ensure that you first read the DomaCom Fund's Product Disclosure Statement (PDS) or call your financial adviser.
If you are new to DomaCom, click on the Apply button below to begin your application.
If you are an existing DomaCom Fund investor, you can log in to access your account and the property portfolio models by clicking the Investor login button below.
If you're interested in rural properties investing through the DomaCom platform but have some questions, please fill in the contact form below.
If you're a financial adviser who would like more information on DomaCom and some of the rural opportunities coming up soon, click here.
General Advice Warning
This information is general advice only and does not constitute personal financial advice. The information has been prepared without taking into account your personal objectives, financial situation or needs. Accordingly, before acting on the information provided you must consider the appropriateness of the information, in the light of your own objectives, financial situation or needs. If you wish to acquire a financial product within the DomaCom Fund offering, you should first obtain a copy of, read and consider, the PDS before making any decision or by calling your financial adviser.
Disclaimer
DomaCom Australia Ltd ACN 153 951 770 is the holder of an Australian Financial Services Licence (AFSL) 444365 and is authorised to provide general financial product advice, to deal in certain financial products and to make a market in units in sub funds of the DomaCom Fund ARSN 167 020 626. Whilst DomaCom has taken all reasonable care to produce the information in this material, it does not make any representations in respect of, or warrant the accuracy, timeliness or completeness of any of the information. The information provided in this material is general information only. It does not constitute financial, tax or legal advice or a forecast. This information has been prepared without taking into account your personal objectives, financial situation or personal needs. Before acting on the information or deciding whether to acquire or hold a financial product, you should consider its appropriateness. It is recommended before making any investment decision, that you seek independent financial advice and read the relevant Product Disclosure Statement (PDS) and any Supplementary Product Disclosure Statement (SPDS) available on the DomaCom Ltd website, www.domacom.com.au, or by phoning 1300 365 930.