Campaign Details
Description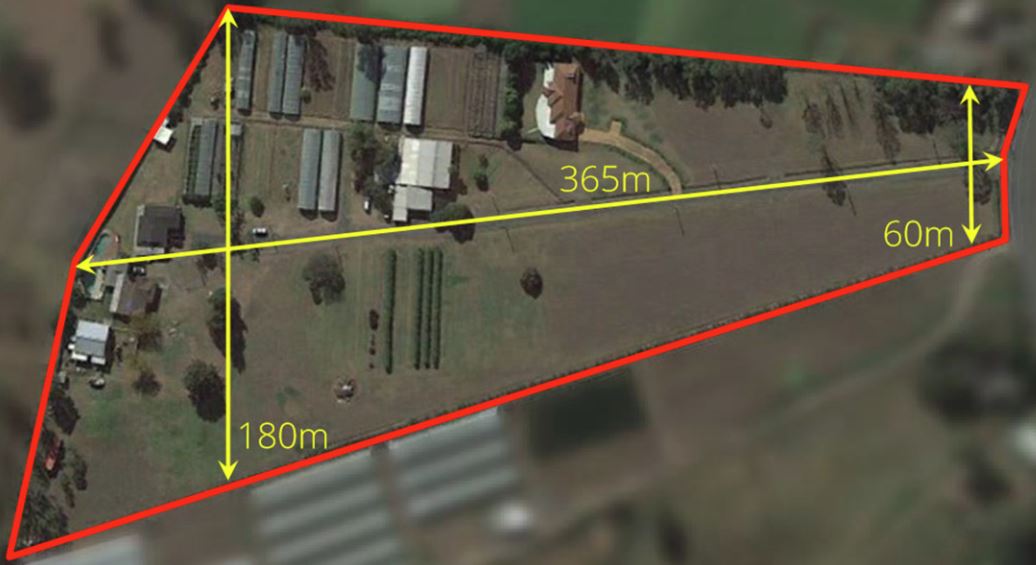 DomaCom is working with KSI Investments to bring this Rossmore/Badgerys Creek land banking crowdfunding campaign to you.
KSI Investments is an investment management company that assists investors to take advantage of real estate opportunities in Australia.  With their methodology and networks across Sydney, they can identify and negotiate opportunities before they become available to the wider market, giving investors significant competitive advantage at the acquisition stage.  Once the land is acquired KSI have the skillset to manage the opportunity through subsequent phases of development to extract additional value.
Overview of land banking
Land banking is the process of investing in (identifying and purchasing) undeveloped land with a view to increasing its value over time through holding, rezoning and developing.  The concept of land banking via the DomaCom Fund is to provide a vehicle that will enable a number of investors to acquire an area of land zoned for rural or agricultural use that will, due to growth in the urban corridor, eventually be re-zoned to residential.
The investment objective is to hold the land for the long term to see the property increase in value as population/housing demand sees re-zoning occur to create new suburbs.  The opportunity for investors to obtain exposure to land banking assets was previously the domain of institutional investors.
KSI will organise a number of visits to the site.  If would like to join us, please register your interest by clicking on this link. 
Location
| | |
| --- | --- |
| Address | Size |
| 60 Devonshire Road, Rossmore | 6.32 acre (25,590m2 or 2.5ha) |
| | |
| Zoning | RU4 – Rural Small Holdings |
| Total capital raise | $5,758,200 |
Key facts about the land site and nearby area:
Western Sydney Airport at Badgerys Creek – 5km or 10 mins drive
Commercial hubs such as Penrith, Campbelltown, and Liverpool – 20km or 30 mins drive
Sydney CBD – 40km or 1 hour drive from Sydney CBD
Future regional centre, Leppington – 4km.  Leppington has been identified as a priority precinct by the NSW Planning Department and developments will include:
a. Train station
b. Supermarket and department store
c. Aquatic and sport centre
d. Community and cultural centres
e. A large integrated hospital
f. Employment for approx. 13,000 people
Rossmore precinct – only 2km away.  The future Rossmore precinct will also include:
a. Train station (location is currently under Government planning)
b. Supermarkets
c. 1 High school, 3 Primary schools, 3 Childcare centres and 15 General Practitioners.
Source: KSI Investments
Next step
If you would like to invest in 60 Devonshire Road, Rossmore/Badgerys Creek land banking site within the DomaCom Fund, you can join this crowdfunding campaign by completing the application and lodging your investment funds through this General Advice page.
Please ensure that you first read the DomaCom Fund's Product Disclosure Statement (PDS). For a copy of the current PDS please click here or call your financial adviser.
When you have lodged your bid and the campaign is filled, you will receive a Supplementary Product Disclosure Statement (SPDS) outlining the specific offer to invest in this land banking investment opportunity, which will contain all the information required for you to make a decision. You are not bound to proceed with your bid amount in the sub-fund that will acquire the 60 Devonshire Road, Rossmore/Badgerys Creek land site until you accept the offer contained in the SPDS (which will include the specific details for the properties).
If you are new to DomaCom, click on the Apply button below to begin your application.
If you are an existing DomaCom Fund investor, you can login to access your account and all the other public crowdfunding campaigns by clicking the Investor Login button below.