DomaCom Newsletter – November 2015
managedaccounts.com.au gives DomaCom the green light
managedaccounts.com.au (ASX: MGP) is the first managed account provider to add the capability of fractionalised real property onto their platform.
Managed account solutions offer portfolios created to meet specific investment needs; defensive, conservative, income and growth but until now, real property has been under-represented from many model portfolios.
Property is our largest asset class and with less volatility than equities it should play a pivotal role in anchoring investment portfolios, particularly residential property which has been absent in managed account portfolios.
For example, an income portfolio should have some higher yielding commercial property and a growth portfolio should have some residential property, as the low volatility of property is ideal for a defensive or conservative model.
The integration with DomaCom will give advisers access to any property in Australia provided a bookbuild can be completed. Advisers can initiate a private bookbuild within their own client base or a public bookbuild for a wider audience.
Offering property exposure within a managed account portfolio will give advisers, particularly those working with SMSFs something they have never had. Property is a major asset class in high demand but until the DomaCom solution, something that had to be managed externally to their managed account and usually, as a whole asset purchase. The DomaCom model makes it easy for advisory firms managing client portfolios to add property without the need for LRBA arrangements.
There is no other platform where financial advisers can precisely set the asset allocation to real property proportionate to their clients' need, other than on DomaCom.
DomaCom wins most 'disruptive' award
More great news to share with you is from the recent Afiniation Showcase Awards held in Sydney where DomaCom won the top prize in the Disruption category. The judges selected the product they felt has the most disruptive effect on the current market and participants.
Marc Evans, Afiniation co-founder and head judge said that the winner of the disruption category is going to change the way that the financial markets work moving forward. The judging panel felt that DomaCom really is a new way to invest in the Australian property market and that this new innovation will fundamentally disrupt the way people can invest in housing in Australia.
Our objective in creating DomaCom was to make property more easily available and affordable to investors by eliminating the need to buy a whole property.
National property clock
Like the economic clock which reflects the likely position of a range of asset classes in relation to each other, Heron Todd White's National Property Clock for houses and units suggests the likely rising or falling position of many of Australia's major capital and regional cities which may be helpful as a guide.
Click on the below images to enlarge.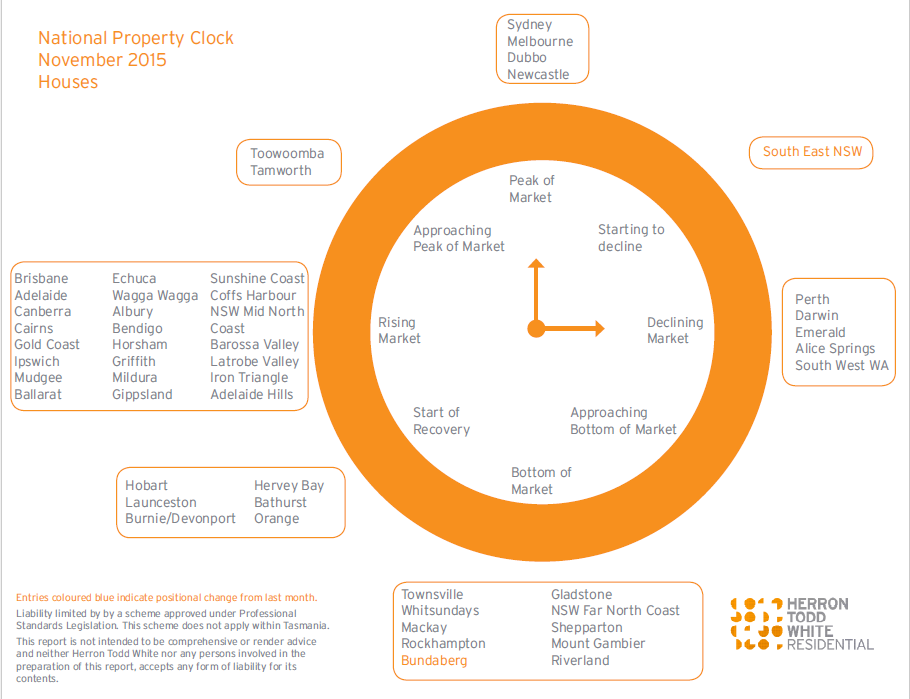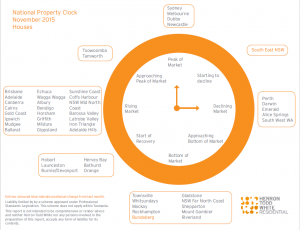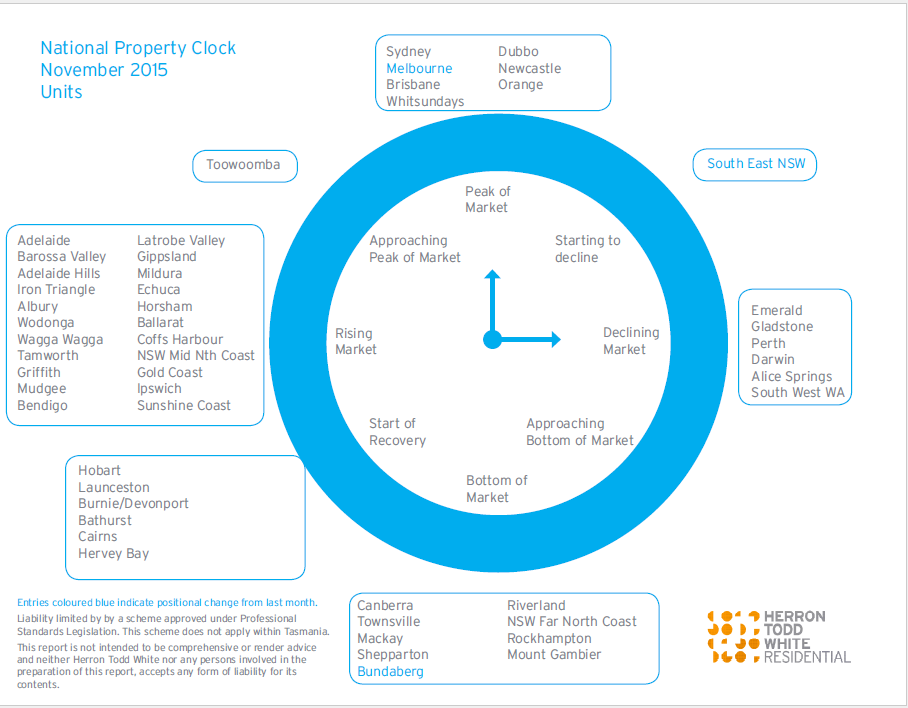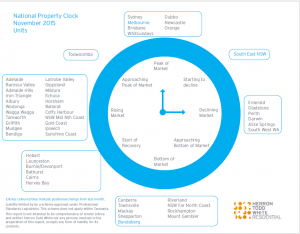 Property bookbuild case study by Fortuna Financial
Firm: Fortuna Financial
Dealer group: The Financial Link Group
State: WA
About the firm: Fortuna Financial is a boutique, independent financial planning firm providing a wide range of financial services. We have clients nationally as well as in metro and rural Western Australia. Our advisers are Paul Ellenberg (Principal) and Giulia Cunningham.
Key drivers – reasons for considering Fractional Property Investing (FPI) using the DomaCom Fund:
We wanted to give our SMSF clients exposure to real property investment; and
Without having to tie up a significant proportion of the SMSF's assets into one property investment, or having to use LRBA.
Getting clients ready for property investment:  Using the RP Data reports available on the DomaCom platform was useful for researching growth rates and rental yields.
However, most clients have already inquired about investing in property at some point.
The bookbuild process:  
Statement Of Advice (SOA)

We were able to use the same DomaCom SOA wording for all our clients joining this private bookbuild.

Investor applications

It took just under 15 minutes per client. Pretty straight forward to complete and get clients to sign.

We spoke to various real estate agents and property industry participants to identify the type of property for our clients to invest in.
Property purchased was an off-the-plan National Rental Affordability Scheme (NRAS) property in Rockingham, WA.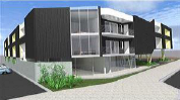 About the property
2-bedroom, 2 bathroom, off-the plan NRAS property due for completion in 2016.
Rockingham, WA is beachside satellite city of Perth, approximately 40km south of Perth CBD.
Price: circa $400,000.
Approximate yield:  6-7% p.a.
Property feature – Unit 1, 21 Pickwick St, Cannon Hill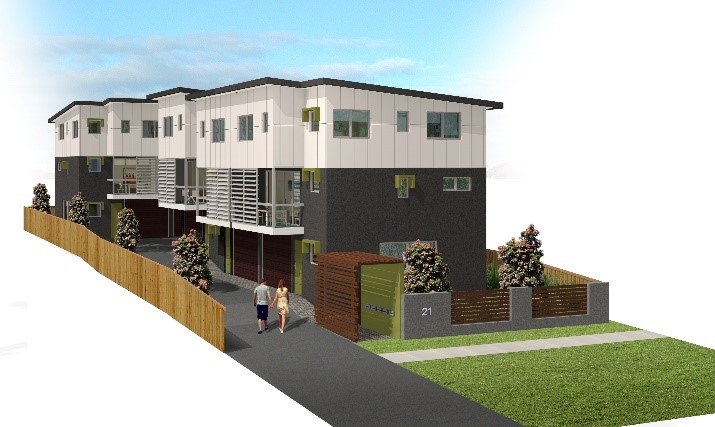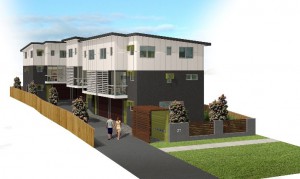 A great, new 3-bedroom, 2-bathroom townhouse within a smaller, boutique development just 8km from Brisbane CBD is for sale.
Unit 1 is the front townhouse and has the largest garden with windows on both sides of the dwelling, with an exclusive use of courtyard and terrace totalling 66.5sqm.
This boutique development is among one the higher quality projects in Cannon Hill and the schedule of finishings is extremely impressive. Located within 100m of a major shopping centre (Kmart, Coles, Aldi, Bunnings, etc) and bus depot, the Cannon Hill train station is also only a 5-minute walk.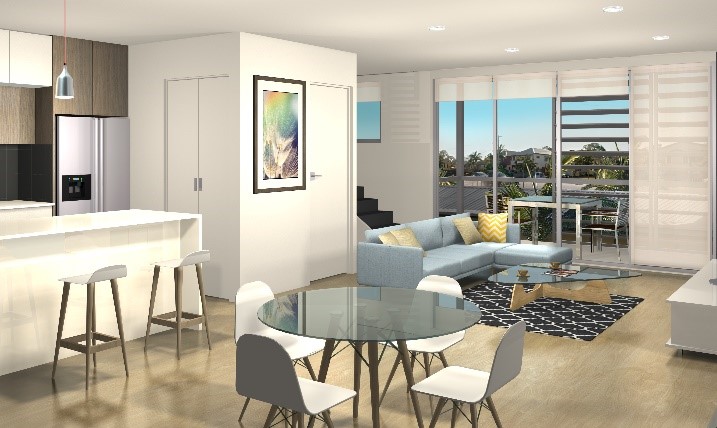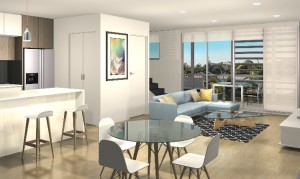 With an estimated rental of $580 to $590 per week (representing approximately 5% yield), this property with its winning location presents itself as a strong investment opportunity if you're after good capital growth with low rental risk. The asking price is $585,000.
For more information, please contact sales@domacom.com.au
PD Days
Professional development days are a great opportunity to put fractional property investment in front of advisers, explain how this unique model works and how advisers can use it in income and growth strategies for clients.  Contact your relevant DomaCom State Manager, or email sales@domacom.com.au to discuss a presentation and demonstration at your next PD day.
DomaCom accreditation
Over 350 advisers have now registered for accreditation to use the DomaCom Fund, a positive sign that interest in property syndication is on the rise.
Stephen Burgin of Interprac Financial Planning talked to DomaCom about why he completed the accreditation and what he expects the fractional model will bring to his clients and his practice.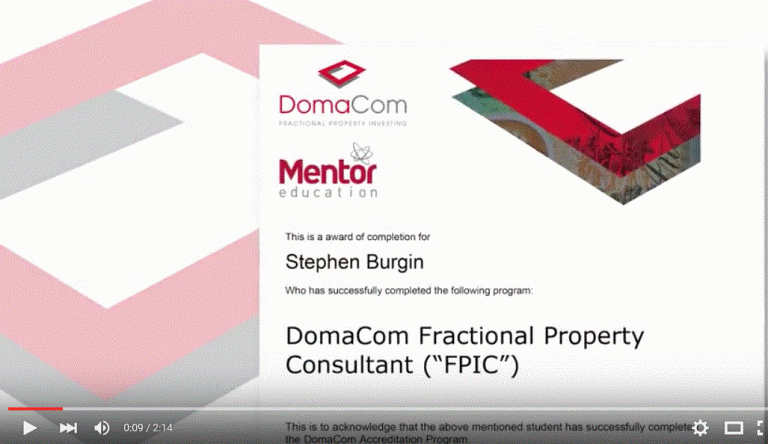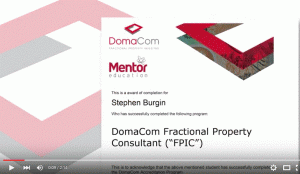 Learn how to become accredited at https://domacom.com.au/the-domacom-fund/domacom-accredited-adviser-program/
Upcoming events
2015 FPA Congress – DomaCom is once again a sponsor of the 2015 FPA Congress that will take place in Brisbane, QLD on 18th to 20th November 2015.
Shaping Futures is the theme of this year's Congress with a focus on transforming your thinking and your business using TED Talk (Technology, Entertainment, Design) style insights from game-changing experts who have emerged as thought leaders in their field.
Visit DomaCom at Stand 20 to talk to your relevant state manager to find out more about how you can use the DomaCom fractional investing model for your clients. You can also enrol for the accreditation program for an extra 4.25 CPD points. We look forward to seeing you there.
2015 AIOFP Conference – DomaCom is also sponsoring the 2015 AIOFP Conference that will take place in Sanctuary Cove, QLD on 18th to 21st November 2015.
This conference has two clear objectives. The first is to assist members with decisions on how best to grow their practice in terms of new clients, reducing costs, improving technology and client engagement. The second objective is to demonstrate how members can best protect themselves from both regulatory and market pressures that can and do severely upset practice development.
Arthur Naoumidis, CEO of DomaCom will be presenting and looks forward to meeting as many members as possible, together with Warren Gibson, DomaCom's Head of Sales and Marketing.
Talking to the sponsors
Apart from technical workshops, plenary sessions and catching up with your peers, conference events are a great opportunity for delegates to investigate new products and services to expand their value proposition, enhance client service and increase revenue.
Where else can you talk to as many as 100 or more service providers and investment managers in the one room?
DomaCom's sales and marketing manager, Warren Gibson's advice is to look for new and innovative exhibitors ahead of the conference then make a point to visit their stand to get more information. Just 5 minutes spent talking to the representative, could lead to something substantially beneficial for your business.
In the media
DISCLAIMER: DomaCom Australia Ltd ACN 153 951 770 is the holder of an Australian Financial Services Licence (AFSL) 444365 and is authorised to provide general financial product advice, to deal in certain financial products and to make a market in units in sub funds of the DomaCom Fund ARSN 167 020 626. Whilst DomaCom has taken all reasonable care to produce the information in this material, it does not make any representations in respect of, or warrant the accuracy, timeliness or completeness of any of the information. The information provided in this material is general information only. It does not constitute financial, tax or legal advice or a forecast. This information has been prepared without taking into account your personal objectives, financial situation or personal needs. Before acting on the information or deciding whether to acquire or hold a financial product, you should consider its appropriateness. It is recommended before making any investment decision, that you seek independent financial advice and read the relevant Product Disclosure Statement (PDS) and any Supplementary Product Disclosure Statement (SPDS) available on the DomaCom Ltd website, www.domacom.com.au , or by phoning 1300 365 930.