September 2016
Buy the Block

Channel Nine's long-running renovation reality series The Block launched on August 22 with the usual fanfare.  DomaCom is taking crowdfunding into reality television in a campaign aimed to help viewers own a slice of one or more of The Block apartments when they go to auction in November 2016.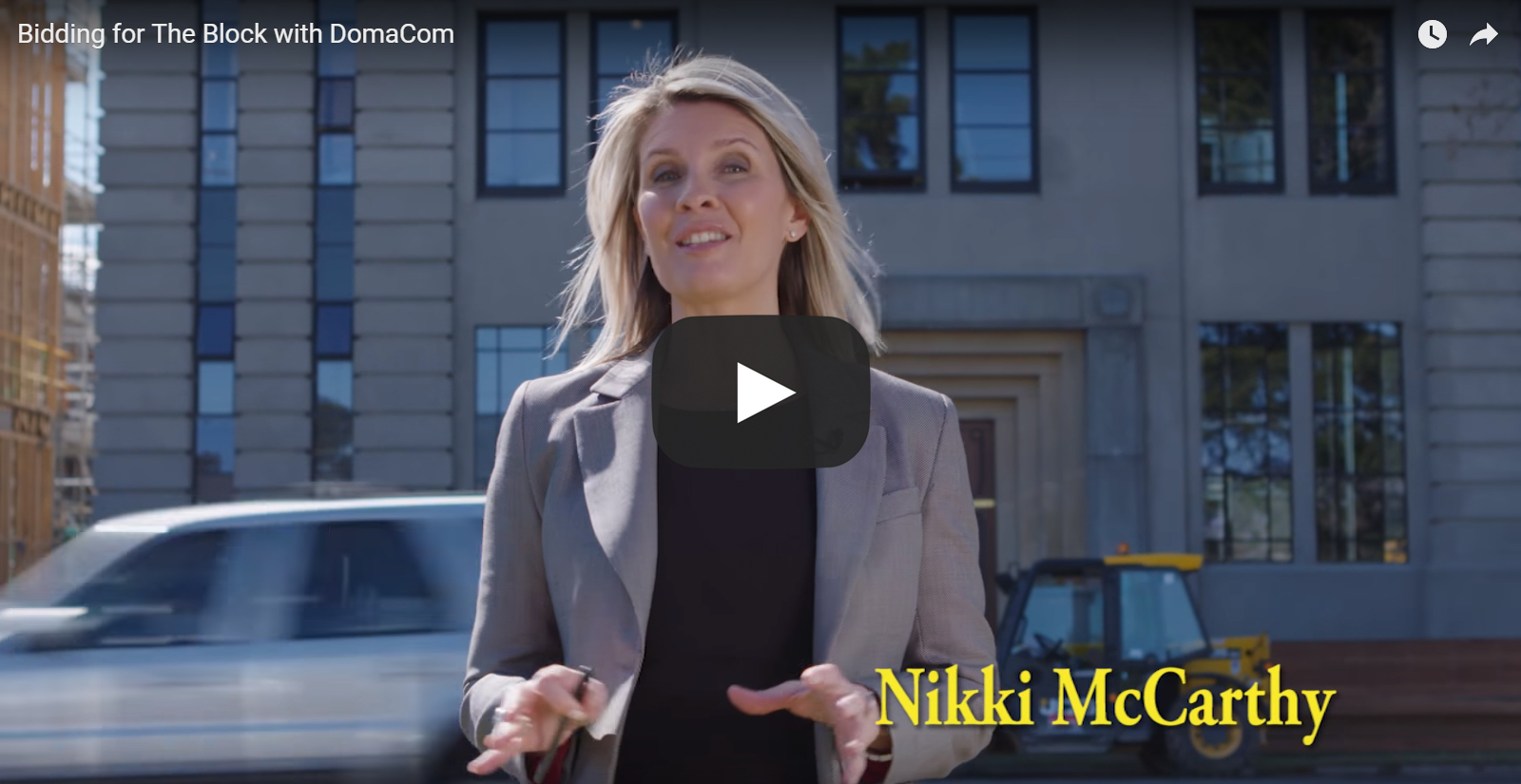 As a leader in the emerging field of crowdfunding property, DomaCom can help investors get their foot on the property ladder and build a diversified portfolio of property assets including Buy The Block.
Via the DomaCom Fund, investors can own a part of The Block apartment of their choice, and receive a proportional share of the rental returns and any capital growth going forward.
Investors can also sell their portion of ownership any time they like through DomaCom's liquidity facility, provided there is a buyer.

A new-edge lending solution in ThinCats
ThinCats operates a peer-to-peer lending platform linking borrowers to investors. ThinCats has recently entered into an agreement with DomaCom facilitating the DomaCom Fund's access to ThinCats' its 350 lenders as a funding solution for DomaCom Fund investors wishing to gear a fractional property investment.  In return, lenders receive a rate of 4.75% p.a., which is quite attractive in the current low-interest rate environment.
For DomaCom property sub-funds borrowing money, the rate is 3.5% above the ANZ overnight cash rate which currently puts it at 5.25% p.a. The cost of the facility is 0.5% of the loan amount, and loans must be positively geared with an LVR not exceeding 50%.
The arrangement with ThinCats is an innovative approach offering new options for investors looking to benefit from gains associated with property ownership, whilst earning an attractive fixed income return at the same time.
For example, an SMSF could lend cash to ThinCats borrowers for a 4.75% return and borrow money to make a fractional property investment, with the 5.25% rate being tax deductible within the SMSF.

What are the alternatives when it comes to investing in the current volatile market?
We live in a pretty volatile world in more respects than one, so how are you allocating client investment funds in the current climate?
With record low-interest rates, volatile currency exchange rates and equities markets, the much-vaunted strategy of diversification has to be a key consideration.
Whilst the low cash return environment has a potentially negative real return when you take tax and inflation into account, investors always need some sort of short-term liquidity, particularly retirees.
Government bonds are close to an all-time low and fixed interest rates are unlikely to provide sufficient income to outpace inflation, again making this option particularly difficult for retirees.
Apart from individual sector issues, the equities market could present potential earnings issues going forward, and Australia's AAA rating may be under threat as we continue to borrow money for consumption instead of investment, particularly in agriculture which could potentially be our biggest export industry.
What about property? There is plenty of opportunity in a property but for most, it is an expensive all or nothing proposition unless you opt for a partial investment via an unlisted or a listed property trust. However, if it is a residential property you seek, then property trusts are not the answer.
This is where the DomaCom Fund offers a solution. With DomaCom you choose the property you want, list it on the platform and start a bookbuild from your client list to acquire it. The minimum investment is $2,500. Using the DomaCom platform, provided you have enough clients or funds to invest, you can select multiple properties to give your clients a diversified portfolio. Property is also a relatively stable asset that fits into income or capital growth style portfolios.

"Give a heart to Mt Barker"
Situated in the Adelaide Hills, 30km east of Adelaide, Mount Barker is anticipated to become the largest settlement in South Australia outside metropolitan Adelaide in the next decade or so.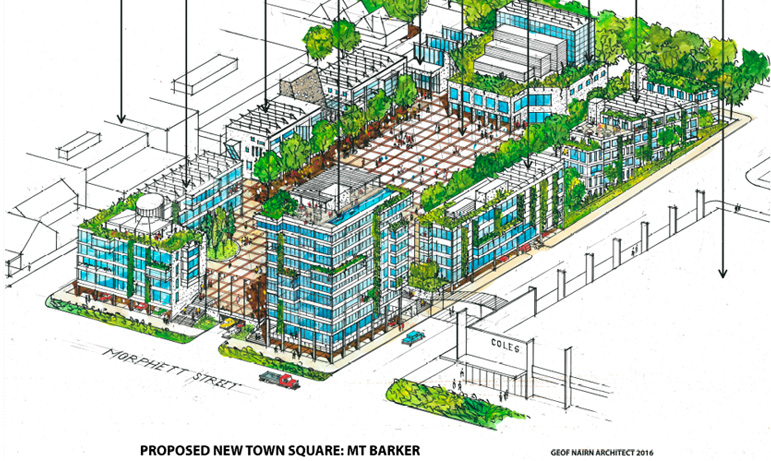 The Mount Barker and District Residents Association (MBDRA) has identified a significant site in the heart of Mount Barker, that they believe will become available in the near future. The Association has developed a plan to create a substantial Town Square to give a heart to Mount Barker.
The Association intends to crowdfund a two-stage development through DomaCom. This is a once in a lifetime opportunity for the residents of Mount Barker, and investors alike, to construct a civic and cultural centre that could be the template for regional cities and towns Australia wide that will help retain and attract new residents into the future.
The association also hopes to attract local and state government investment into the development. Plans include a civic office, a performing arts centre and gallery, a boutique hotel and retail and residential apartments. The estimated cost is $100m.
Stage 1 – Land Acquisition & Development Approval
The mission in Stage 1 is to acquire the land and obtain development approvals.
| | |
| --- | --- |
| Stage 1 | Targeted funds |
| Land acquisition & development approvals | $16 million |
| An estimated value of Stage 1 after completion | $20 million* |
*A potential gain of 20% is estimated for the land component of Mt Barker Town Square development with approvals in place, based on an external assessment of the land.
Stage 2 – Construction
The objective in Stage 2 is to raise funds to cover:
Detailed design work
Legal and administrative costs of the tender process to engage contractors
The estimated costs for construction and commissioning
| | |
| --- | --- |
| Stage 2 | Targeted funds |
| Construction of the Mt Barker Town Square | $90 million |
| An estimated value of Stage 2 after completion | A return will be determined during the completion of Stage 1 |
For more information on DomaCom's crowdfunding campaign on this project, please visit Mount Barker Town Square, SA

Kidman Station update
DomaCom's crowdfunding campaign is in its 10th month is still progressing. We've had a long period where we needed to find buyers for the operating cattle business, and eventually partnered with Lloyds Business Brokers, who have since found significant interest from a number of parties to the extent that we are confident that this part of the transaction can proceed.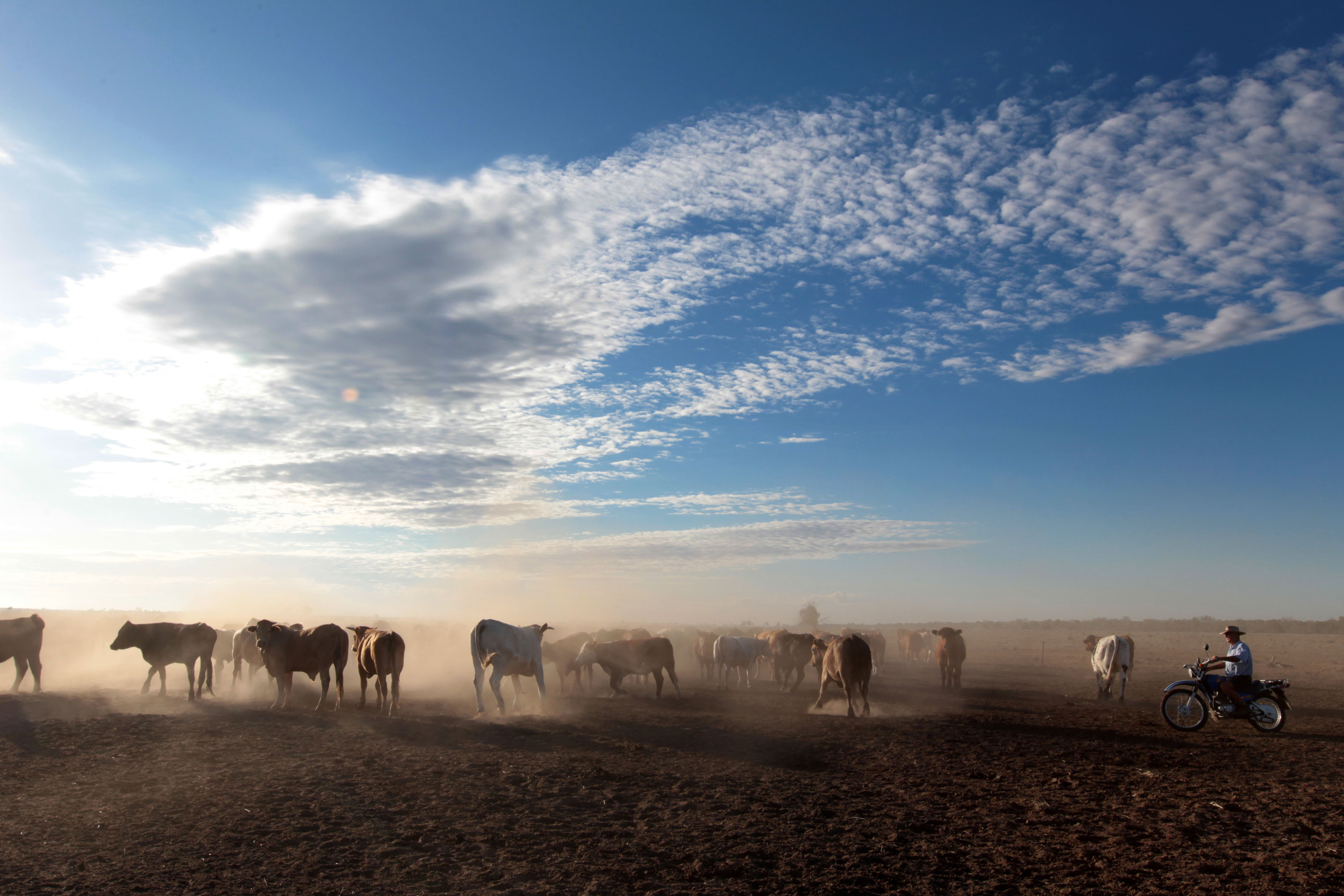 Retail superannuation solution
We have been asked by many people if they can invest via their superannuation fund, which of course can be achieved if they have a self-managed super fund.  But for those with an industry or retail superannuation fund, they simply cannot.
To that end, we have been working to access with a retail superannuation partner, and we're close to now achieving this. What this means, is that superannuation fund members who want to invest in Kidman Station, they could rollover a small part of their superannuation fund savings into a separate retail superannuation fund.
From an investment perspective, an allocation to a defensive rural investment could be considered reasonable in a long-term portfolio. Having a retail fund alongside an industry fund could also enable investors to participate in other discretionary assets that they have a desire to invest in but are not allowed to by their existing superannuation fund.
We believe that this retail superannuation solution should attract many more investors to our Kidman Station crowdfunding campaign, enabling us to complete the Kidman land transaction. We will keep you informed as to the progress.

DomaCom Tax Statements coming soon
The preparations for the end of financial year is underway at DomaCom.  We are currently checking all the components involved and should be in a position to issue Tax Statements for each sub-fund by the end of September 2016.
In the meantime, if you have any questions about our Tax Statements, please contact clientservices@domacom.com.au.

Upcoming events
With the emergence of Spring, we are looking forward to seeing you at one of the following exciting events.
InvestorDaily Wrap, Platform & Master funds Conference
The 2016 event promises to take a deep dive into the issues around the platform space and the implications of technology, in particular, blockchain, with an inaugural debate posing the question: 'Are traditional platforms redundant?' The conference will also address:
The government's approach to fintech
Robo advise and cybersecurity
The state of the financial advice market
Trends in SMSF platform technology
Overview of the dealer group market
For more information, go to Master funds Conference
PIR Property Funds Industry Forum
The PIR Property Industry Funds Forum is the pre-eminent conference on the property funds calendar and a must-attend event for all industry professionals.  This year's conference will be held in at the Novotel Twin Waters, Sunshine Coast QLD from 16th – 18th October.
DomaCom CEO, Arthur Naoumidis, will be among the speakers at this conference with a theme of "A marketplace where entropy reigns supreme".
For more information on this conference and to register, visit https://www.pir.com.au/conferences/forum_2016/welcome
InvestorDaily Asset Strategy Forum
We're also a proud sponsor the inaugural InvestorDaily Asset Strategy Forum, which promises to bring a unique, energetic and fast-paced environment to the world of funds management.
This one-day event in both Sydney and Melbourne will showcase presentations from leading fund managers and analysts working across six sectors in the funds management industry, with strategy presentations capped at just 15 minutes.  This approach will ensure advisers will benefit from the short, sharp and engaging presentations.
The Sydney forum will take place on 19th October at Jones Bay Wharf – Doltone House.  The Melbourne forum will take place the day after, 20th October at Melbourne Convention and Exhibition Centre.
In the media
Here are some of our latest media coverages, but for the full list, please visit  In the Media section of our website.
DISCLAIMER: DomaCom Australia Ltd ACN 153 951 770 is the holder of an Australian Financial Services Licence (AFSL) 444365 and is authorised to provide general financial product advice, to deal in certain financial products and to make a market in units in sub funds of the DomaCom Fund ARSN 167 020 626. Whilst DomaCom has taken all reasonable care to produce the information in this material, it does not make any representations in respect of, or warrant the accuracy, timeliness or completeness of any of the information. The information provided in this material is general information only. It does not constitute financial, tax or legal advice or a forecast. This information has been prepared without taking into account your personal objectives, financial situation or personal needs. Before acting on the information or deciding whether to acquire or hold a financial product, you should consider its appropriateness. It is recommended before making any investment decision, that you seek independent financial advice and read the relevant Product Disclosure Statement (PDS) and any Supplementary Product Disclosure Statement (SPDS) available on the DomaCom Ltd website, www.domacom.com.au, or by phoning 1300 365 930.