DomaCom Newsletter – December 2014
Season's Greetings from the DomaCom team. Thank you to all our supporters throughout the year.  We wish you a safe and enjoyable festive season, and look forward to meeting you in 2015.
DomaCom public book builds – a new era for property investing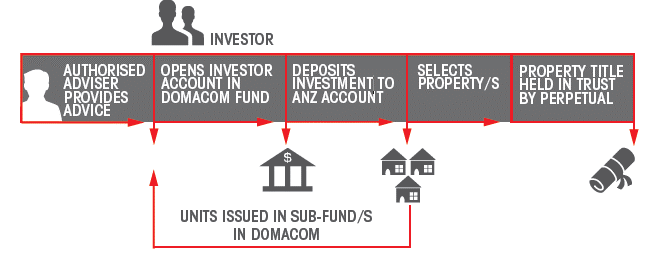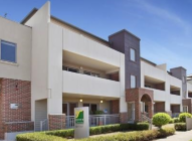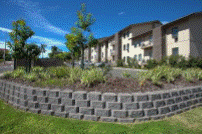 We have listened to feedback and we are pleased to offer you several DomaCom public book builds to get you started in this new era of property investing.
Common scenario: Many of our accredited financial advisers have conveyed an interest in joining a book build for clients but have not gathered enough client funds to complete a private book build as yet.
Our solution: DomaCom has listed a number of properties for public book builds and invites accredited financial advisers to create a book build among clients for these investment properties.
A summary of each property is available by clicking the link below.  We sincerely hope you and your clients will be able to take advantage of these book builds.
---
SQM Research Favourable on DomaCom Fund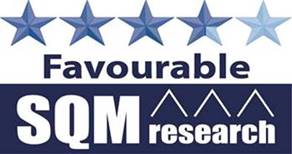 DomaCom is pleased to announce that it has been awarded a 3.75/5.00 for the DomaCom Fund by SQM Ratings, a division of SQM Research (SQM). A 3.75 rating is described for dealer group research teams and investment committees as Favourable – Consider for APL inclusion.
SQM is an independent research house that specialises in alternative asset classes within the funds management sector that includes real estate-related funds, infrastructure and structured products.
Commenting on the report, DomaCom CEO, Arthur Naoumidis said, "It's a great achievement for us to have been awarded a 3.75 rating by SQM.  We only launched the DomaCom Fund in February this year and I'm very pleased with what we have achieved in a short period of time introducing such an innovative property investment fund.
This rating supports the overwhelmingly positive response we have received from investors and advisers wanting to utilise our unique fractional investing model to address their property asset allocation needs. More importantly, this rating will put us in good stead to achieve greater market penetration and a base to continually improve the platform and launch new products like the equity release currently in the pipeline", he said.
SQM Research Managing Director, Louis Christopher, commented, "The goal for us is to be the number one investment research house in Australia and deliver the best objective reports in a way that's affordable for advisers as well as fund managers".
The new SQM Research Report is available to advisers on DomaCom's website.
About SQM Research: SQM Research is an independent property advisory and forecasting research house which specialises in providing accurate property related advice, research and data to financial institutions, property developers and real estate investors. It is founded and run by one of the Country's most recognised and respected property analysts, Louis Christopher, whose objective, candid and honest approach to the real estate market is one of the foundations on which SQM Research has been built on. Being a two pronged company, as well as its residential research division, SQM Research also contains a Ratings research division where the company awards star ratings to a wide array of managed investment schemes within the property sector.

---
Off-the-plan developments gets the go ahead in the Fund
Did you know that we have enhanced the DomaCom Fund to allow investments in off-the-plan developments?
This latest extension to the platform enables you to create book builds for new house and land packages and other off-the-plan developments such as new apartments and condominiums.
Previously this type of property investment was excluded from the DomaCom Fund PDS but based on feedback, off-the-plan properties have been added to our PDS to address the demand and appetite for off-the-plan properties from our existing and prospective clients.
Commenting on this exciting product development, DomaCom CEO, Arthur Naoumidis said: "We are very pleased that we are able to bring another category of property investment to the table for advisers to discuss with their clients.
There are clearly significant benefits of investing in house and land packages and other off-the-plan developments such as increased tax deductible benefits and offsets, together with significant stamp duty savings which cannot be overlooked.
Another important benefit for DomaCom in this latest move is that it further widens the distribution opportunities for us as a platform by opening the door to some of Australia's largest residential developers."
---
FSI recommendation to abolish LRBAs boosts DomaCom's stock
The Murray Report recommendation to abolish LRBAs should boost DomaCom's stock with financial advisers because it will be the only residential property investment option available to SMSFs who are too small to purchase a single property on their own. Being a regulated product the fractional property investment model enables scalable syndication for financial advisers for the first time in any property for sale in Australia, particularly for residential property which is a poorly serviced segment of the popular asset class.
DomaCom CEO, Arthur Naoumidis, believes the DomaCom Fund is well placed to satisfy the desire to have exposure to property of the trustee's choice. He says that the Fund is a better solution because it puts financial advisers in the driver's seat with property rather than exposing their clients to external salespeople.
"The problem most SMSFs face is being able to purchase property as part of an asset allocation strategy. Property is an all or nothing proposition that for most trustees necessitates borrowing because of the relatively low value of their fund and the relatively high cost of property. In most cases buying a whole property overweights the portfolio and the loan increases the risk disproportionately to the benefit", he said.
DomaCom believes that the financial adviser's value proposition is to provide strategic advice, and there is some evidence to suggest that strategic advice is what investors want most from their advisers so it is entirely appropriate to include property in their business model.
In doing so, Mr Naoumidis believes advisers are in a position to protect their client by minimising single asset risk while giving them what they want, and at the same time protecting their business from outside influences and potentially increasing their fee basket.
In DomaCom's view, the property asset class can be a win-win situation for advisers and their clients delivering diversification and, with DomaCom's secondary market, a much higher level of liquidity.
---
What's your client's property investment strategy?
by MiriamSandkuhler, Property Mavens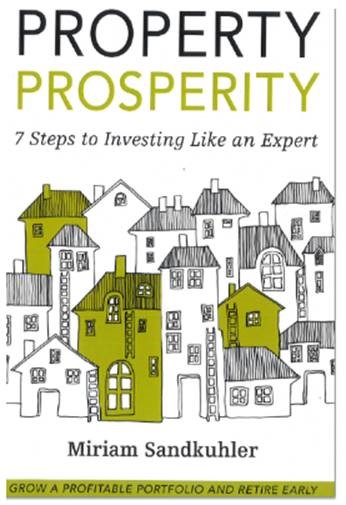 It's important as Advisors when working with your clients, that you help them understand that strategy is important when establishing a property portfolio.
Once timeframes to invest have been determined, entry, hold and exit factors need to be considered. Entry to the market must factor whether your client is investing for capital growth or cash flow as a priority.
If it's a cash flow strategy, what yield needs to be achieved and does it need to be negatively, neutrally or positively geared?
If it's a capital growth strategy, to what extent can your client generate cash flow from a negatively geared property if funds are borrowed?
Is it appropriate to have a mixture of capital growth and cash flow properties to balance their portfolio?
What type of diversification is required in the portfolio if any? This could be assessed based on property type, purpose (capital growth or yield) or location.
From a hold perspective, who is the type of tenant they want to lease the property, allowing them to hold it over the longer term.  Who are they and what features and amenities do they need? A family requires a very different set of criteria to a single tenant or a couple. Tenants are crucial to their ability to hold the asset long term to enable it to grow in value over time and to generate income to service interest repayments or reduce debt. Knowing who they are (or aren't) when searching for a property is imperative.
How long is the property to be held? One can argue that timing into a market is where you make money. While this may be correct and a primary driver when working to short-term timeframes or strategies, you need to do the right analysis and research.
Sometimes it's more about just getting into and spending time IN the market rather than timing the market.
What's their exit strategy? Will they retire on the rents, refinance into retirement or sell some and pay down debt? The exit component is also about who will buy this property from them when they need to sell it. What is the market or demographic of the buyer for their property and how much competition will there likely be for that buyer? What is the level of scarcity associated with their property? The lower the competition, the greater the potential for their property to grow above the average in value and the greater the chance of it actually selling when they want.
Most people venture into the property sphere only to have very average property sold to them by selling agents, project marketers or property spruikers, who often are only interested in your clients ability to enter the market and they don't really have any interest in their ability to hold or sell the property in the future. This could leave your client holding what sometimes isn't a good asset after all, but it may take them years to find out.  As always, buyer beware and remember they can seek unbiased help from a Licensed Buyer Agent or Advocate if you need it.
All of this goes towards establishing an investment strategy as a foundation to invest and can make a substantial difference to the outcome your clients can achieve if done properly.
Disclaimer: Some of the article content is extracted from the book Property Prosperity – 7 Steps to Buying Like an Expert by Miriam Sandkuhler © 2013, with the author's permission. Miriam Sandkuhler is the founder of Property Mavens – a specialist property advisory firm based in Melbourne. Miriam is an Accredited Property Investment Advisor (PIAA), Licensed Estate Agent and REIV member and multi-award nominated Buyer Agent, with 15 years of real estate experience. She is also the author of the book Property Prosperity.
---
In the press