Best wishes for 2016!
Happy new year from the team at DomaCom. We wish you every success in 2016.
At DomaCom, we are looking forward to what promises to be a very busy and exciting year with several product enhancements and new products in the pipeline.
With your support, the DomaCom Fund continues to grow with nearly 500 investors currently owning fractional interests in many properties.
We welcome your feedback as it will help us to continually improve our products and services to you. If you have any questions and/or suggestions, please email us at clientservices@domacom.com.au
Updated PDS dated 9 November 2015
The DomaCom Fund has updated its Product Disclosure Statement (PDS). This was issued late last year, on 9th November.
Following feedback from both investors and advisers, we're pleased to say that the updated PDS now contains changes to facilitate gearing within the Fund. We are currently reviewing various Credit Providers to make up a panel for the Fund and hope to be in the position to notify you of these in the next newsletter (May 2016).
Essentially, the new facility allows you to apply gearing to your property bookbuild up to a maximum of 50% (based on the market value of that property at the time of purchase). For the current PDS, go to https://domacom.com.au/the-domacom-fund/product-disclosure-statement/.

Changes to Anti-Money Laundering (AML) legislation
The purpose of the AML legislation is to regulate financial transactions in a way that will help detect and prevent money laundering and the financing of terrorism.
When processing information about users of the DomaCom platform, we must comply with the specific regulatory requirements including:
The Anti-Money Laundering and Counter Terrorism-Financing Act 2006 (AML/CTF);
The Privacy Act 1988; and
The Financial Transactions Reports Act 1988.
On 1 June 2014, The Australian Transaction Reports and Analysis Centre (AUSTRAC), Australia's anti-money laundering and counter-terrorism financing regulator and specialist financial intelligence unit, introduced new AML rules pertaining to additional client due diligence requirements that the DomaCom Fund had to comply with by 1 January 2016. These are:
Identifying beneficial owners;
Conducting additional AML/CTF risk assessments; and
Identifying Politically Exposed Persons (PEPs).
You may have noticed that when you completed your application form to open an account in the DomaCom Fund, there were a number of steps and identification checks you had to satisfy. These have been put in place to protect you and to ensure that the Fund meets its regulatory obligations.

Multi-property portfolios
Diversification is the backbone of modern portfolio theory. We're currently working with a couple of advisory groups to introduce the concept of multi-property portfolios.
This concept involves sourcing and packaging multiple properties from boutique and landmark projects by some of the country's most experienced and best regarded developers to create Income, Balanced and Growth portfolios.
Depending on the portfolio type to suit your needs, the properties will range from residential in leading inner-city geographic locations to residential in high growth areas. It's likely that each portfolio will have between 3-5 properties. In this way, these portfolios can both maximise the upside and minimise the downside of the property market by spreading the investment to avoid concentration risk that comes with putting all your eggs in one basket.
If you would like to find out more about our multi-property portfolios, please speak to your adviser first.

A unique opportunity – let's keep the Kidman Station in Australian hands
You may have seen in the media recently our bid to crowdfund and acquire the iconic Kidman Station – a group of cattle properties located in South Australia, Queensland, Western Australia and the Northern Territory.
DomaCom is keen to see this agricultural business remain in Australian hands because it is both iconic and, we believe, a good investment and a great way for Australian mums and dads to "own a bit of the farm". As DomaCom is a property fund our strategy is to separate the land holding from the business operation, the land holding being the intrinsic value of the investment.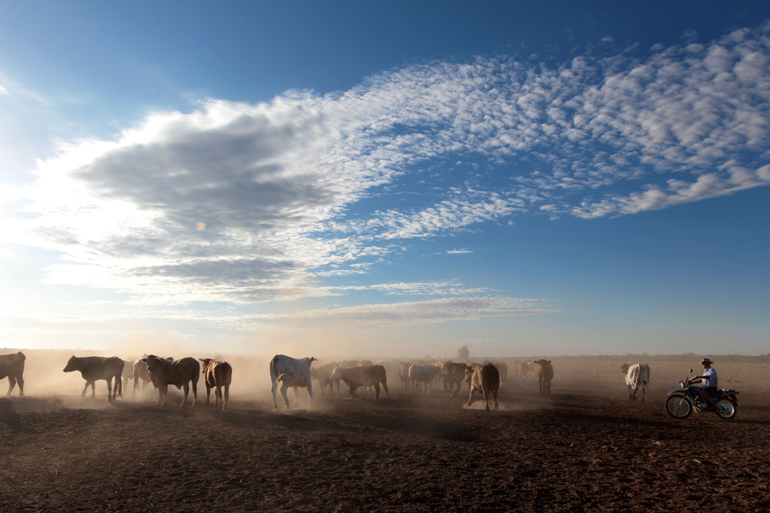 Background on Kidman Station
Sir Sidney Kidman with his brother, Sackville Kidman, founded the company, S. Kidman & Co. Ltd, in 1899 at the age of 42. Originally a small business in droving and trading cattle and horses, he built the business into the world's largest privately owned landholding that, at its peak ran more than 600,000 cattle and 200,000 sheep.
DomaCom's estimates of the S. Kidman & Co. Ltd's landholding, which covers 101,000 square kilometres, are:
$150m – $170m for the land component (with a combined value of the operating business and land around $360 Million); and
Indicative returns circa 8%-9%* from combined rent and capital growth.
This crowdfunding campaign via the DomaCom Fund will be restricted to the land component only. DomaCom is seeking interest from other organisations who may be interested to acquire the operating business.
*This is an estimate only based on DomaCom's assessment of the value of the land component.
We have been overwhelmed by the positive responses and feedback for the Kidman Station crowdfunding campaign. To date we have received over 4,100 Expressions of Interest and recorded nearly $60 million.

More opportunities in rural
Should the Kidman Station be ultimately settled with another buyer, our rural property advisers have already identified several other properties currently on or shortly coming to market that may be snapped up by foreign investors.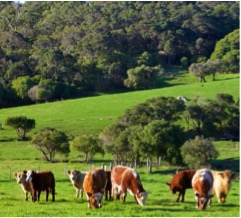 First and foremost, these properties must represent good investing and whilst they may not have the kudos or provide the emotional historical connection of the Kidman Station, they also have strong investment potential deserving of remaining in Australian hands.
There appears to be a growing appetite for acquiring interests in agricultural and pastoral properties in this way. DomaCom will be presenting many more such opportunities so please let us know if you would like to be kept in the loop, or contact your financial adviser.

In the media
Crowdfunding bid a 'sound approach': Burgin
DomaCom gets Shaw and Partners on board for Kidman Station crowdfunding campaign
DomaCom launches $410 m crowdfunding campaign for Kidman Station
DISCLAIMER: DomaCom Australia Ltd ACN 153 951 770 is the holder of an Australian Financial Services Licence (AFSL) 444365 and is authorised to provide general financial product advice, to deal in certain financial products and to make a market in units in sub funds of the DomaCom Fund ARSN 167 020 626. Whilst DomaCom has taken all reasonable care to produce the information in this material, it does not make any representations in respect of, or warrant the accuracy, timeliness or completeness of any of the information. The information provided in this material is general information only. It does not constitute financial, tax or legal advice or a forecast. This information has been prepared without taking into account your personal objectives, financial situation or personal needs. Before acting on the information or deciding whether to acquire or hold a financial product, you should consider its appropriateness. It is recommended before making any investment decision, that you seek independent financial advice and read the relevant Product Disclosure Statement (PDS) and any Supplementary Product Disclosure Statement (SPDS) available on the DomaCom Ltd website, www.domacom.com.au , or by phoning 1300 365 930.