The Board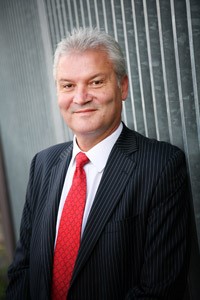 Arthur Naoumidis – Managing Director and Chief Executive Officer
With two decades as an IT consultant under his belt, Arthur moved into financial services, building operating systems and investment administration platforms for high profile broking houses and fund managers, before founding the very successful Praemium portfolio business, which listed in 2006.
Arthur's belief in the power of technology to transform markets, improve efficiency and engage consumers led him to introduce some of the advanced concepts he helped pioneer in the equity markets to the property sector, a market that has been relatively unchanged for generations.
To drive this forward he founded DomaCom Limited, now an ASX listed company (ASX:DCL), in 2011.
The result is fractional investment established on an improved technology platform delivered via a unique legal structure, effectively breaking down high-cost assets into affordable parcels enabling all Australians to participate in these assets with low entry levels.
The application of his vision is currently seen in the fractional property market and will soon be available in affordable housing solutions, corporate bonds, lending and equity release for senior Australians.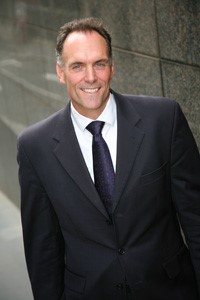 Ross Laidlaw – Executive Director and Chief Operating Officer
Ross has spent over 25 years in Financial Services. He has deep and expansive experience within markets in Australasia, Europe and America.
His strength lies in the development of start-up or greenfield developments. He has proven success in driving them into
fully
fledged and profitable businesses.
Prior to
DomaCom, Ross was CEO of the successful Skandia Platform for over 8 years (1999 to 2008).
He managed to develop it into a leading platform, well supported by independent financial planners
.
Before transferring to Skandia's European business, the company had $15 billion in AUM and employed over 200 staff
.
Ross has held
a number of
directorships including the Australian businesses, Skandia's joint venture in Mainland China, Skandia's Fund Management Company in Ireland and American Skandia's Broker-Dealer group
.
Ross has recently returned to Australia after working for Sweden's largest Asset Management business
. He worked in the capacity of Head of the Baltics and International sales.
Ross is a qualified Chartered Accountant and Fellow of the Financial Services Institute of Australasia
.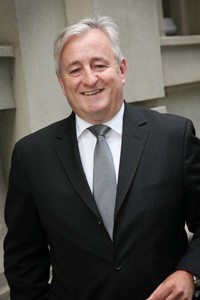 Grahame Evans – Chairman and Independent Non-Executive Chairman
Grahame has been extensively involved with the financial services industry for over 30 years.  
He has held a variety of board positions including Chairman of Australian, Canadian, Singaporean & Chinese investment & advisory businesses and, also as a director of Malaysian and New Zealand companies. He is a regular speaker at conferences both in Australia and overseas and holds an MBA from the prestigious Australian Graduate School of Management, voted in the top 10 management schools in the Asian region. Grahame's executive roles have included CEO Investments for Tower Australia, Managing Director, AMP Consulting and Group Managing Director of Centrepoint Wealth. He is currently an executive director of GPS Wealth. Grahame has been a director since 23 February 2015.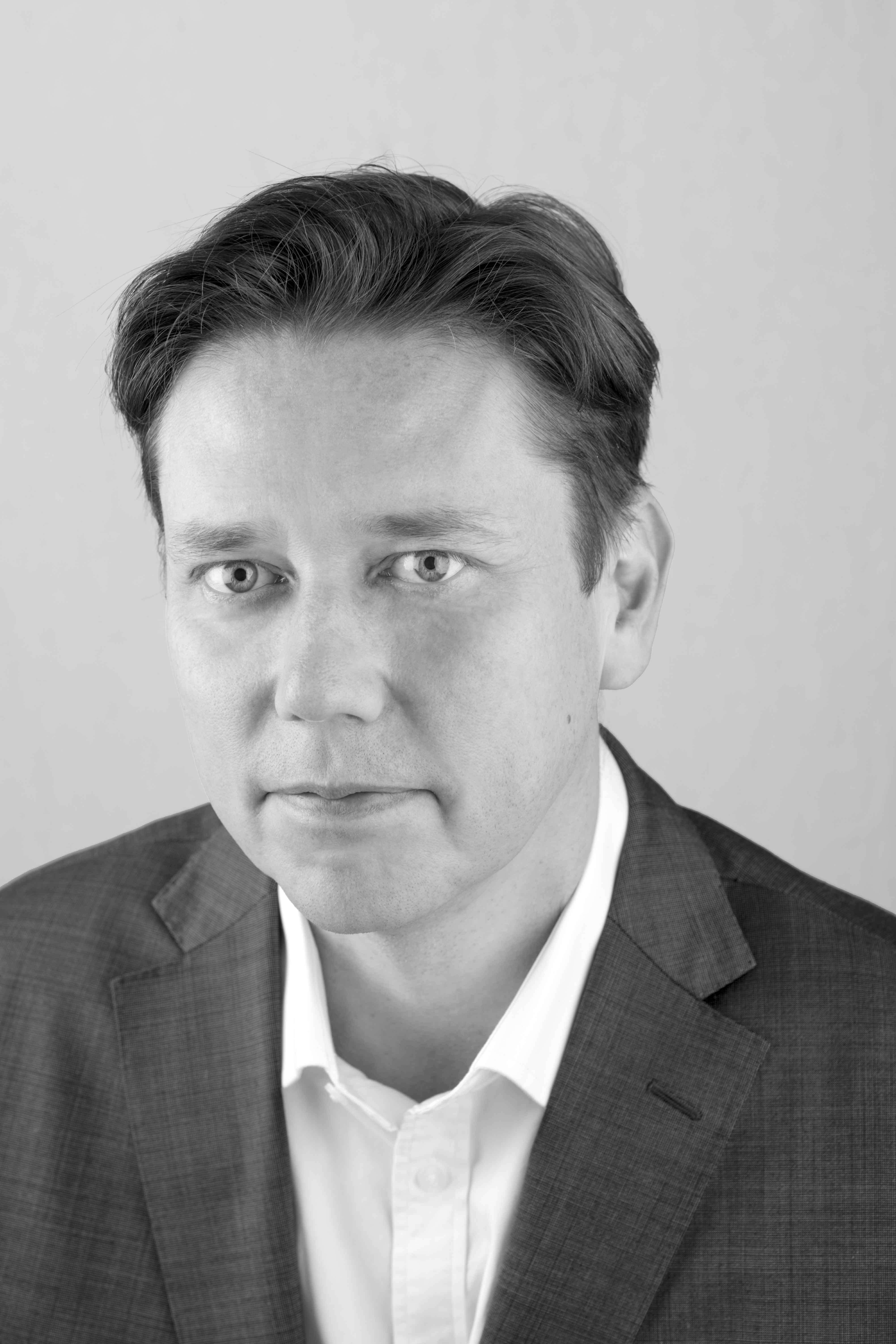 Matthew Roberts – Non-Executive Director
Matthew Roberts is the Executive Director and non-executive director of a number of prominent private and public businesses.
Matthew has over 20 years' experience in regulatory environments with a successful track record IPOs, advising, funding, managing, merging and acquiring small businesses through to billion dollar enterprises; in the sectors of as financial services, healthcare media, resources, business analytics, information technology, energy, digital currency and renewable energy.
Matthew has conducted due-diligence on over 1000 companies throughout Europe, Asia, the United States and Australia, he is a Responsible Manager to the Australian Stock Exchange.
Under Matthew's leadership, AAIG development has involved the acquisition or creation of 16 separate companies and business units, to produce a vertically and horizontally integrated financial services group Amalgamated Australian Investment Group Ltd (AAIG).  AAIG achieved critical mass though organic growth and acquisition in conjunction with in-house R&D and the creation of proprietary products.
Matthew is part of the Australian digital currency association (ADCA) the working group seeking to work with regulators to find the best outcome for the future regulation of ICOs in Australia.
Matthew is passionate about Environmental, Social and Governance (ESG) and impact investing shaping the future of investment management. He has a keen interest in solutions to 21st century problems challenging the developed and emerging markets such as the UN Sustainable Development Goals.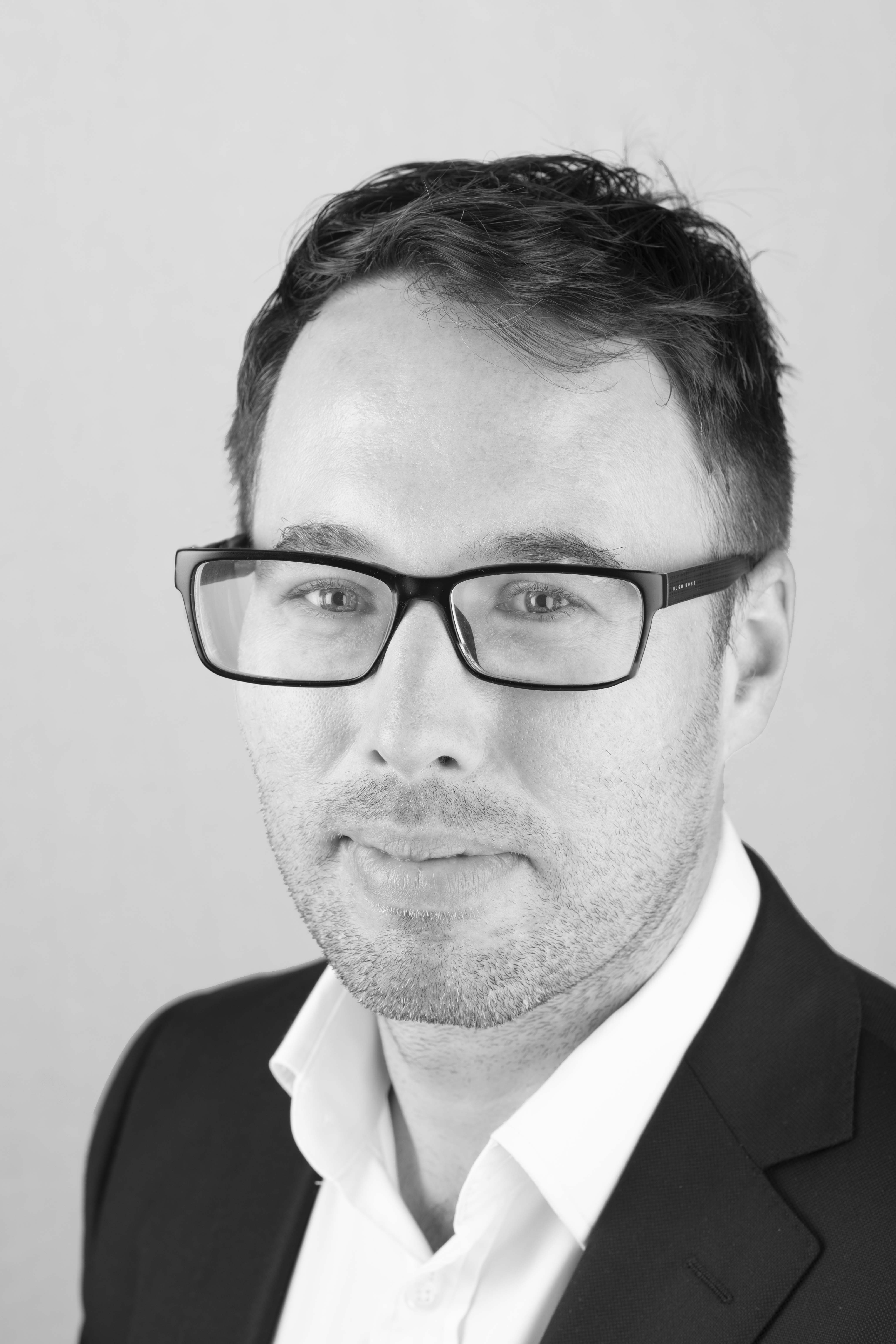 George Paxton – Non-Executive Director
Services Industry including a Private Equity business, Amalgamated Australian Investment Group Ltd (AAIG), headquartered in Sydney. He has experience in the entirety of the lifecycle of a corporate transaction utilising a skillset that includes acquisition sourcing, due diligence, valuation and negotiation.
George has been involved with every aspect of the success and growth of AAIG since joining the business in 2011. His primary focus is ensuring that the ongoing growth of AAIG continues to occur in a coordinated and profitable manner. This includes providing financial and governance oversight; recruiting of skilled staff and setting of corporate culture; and, ensuring the systems and process are in place to maintain proper integration across the Group.
Prior to this George managed a team of Research Analysts within a hedge fund research product in the London. The experience entailed coverage of M&A, Equity and Credit across Europe, Middle East, and Asia.
He has a deep knowledge, both theoretical and practical, of international valuation techniques and methodologies and has experience of using these techniques across different geographies, industries and products. He has experience of investing across a number of different structures including Equities, Futures, Direct Property, Options, and Cryptocurrencies.
George Paxton holds a BA (Hons) in Law & Economics from Queen Mary, University of London, is a CFA Charter holder and is RG146 Compliant.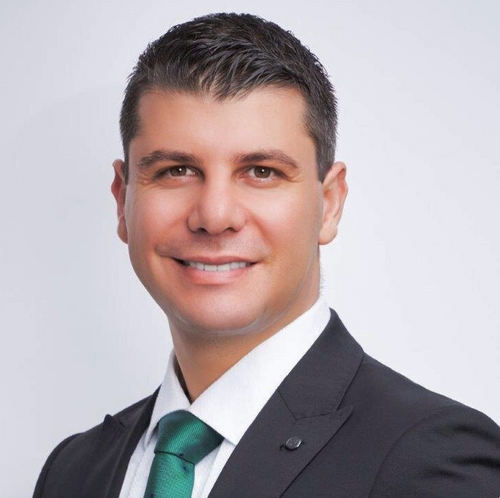 Hilal Yassine – Non-Executive Director
Hilal Yassine is the Group Managing Director of First Quay Capital and an experienced businessman and Non-Executive Director.
He currently serves as a non-executive director of Crescent Wealth, First Quay Capital, and the several private family companies.
Hilal has over 20 years of executive experience, holding various roles as a senior executive at PricewaterhouseCoopers (PwC) Sydney and London based firm Clyde & Co in their Dubai Offices.
He was also the Chief Operating Officer of the Austaxi Group (Lime Taxis)and the Managing Director of the Platinum Hearing Group.
Hilal holds a BCom LLB (UNSW), LLM (UNSW) and MBA (WSU).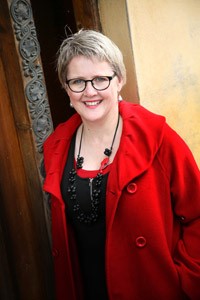 Cathryn Nolan – Co-Founder
Cathryn has spent more than 20 years working as a corporate and commercial lawyer with experience across a range of industries, with a particular focus on equity markets, technology and large projects. Prior to joining DomaCom, Cathryn was an executive director and the General Counsel of ASX listed Praemium Limited (ASX:PPS) where she had responsibility for the legal, compliance and regulatory aspects of all group operations, including the development of unique legal structures for the deployment of that company's technologies in the UK.
One of the original founders, Cathryn initially acted as General Counsel, Company Secretary and later as Head of Compliance, providing thought leadership and designing solutions enabling the creation of DomaCom's unique features within a retail financial product offering framework. Currently, Cathryn's main focus is on new product solutions.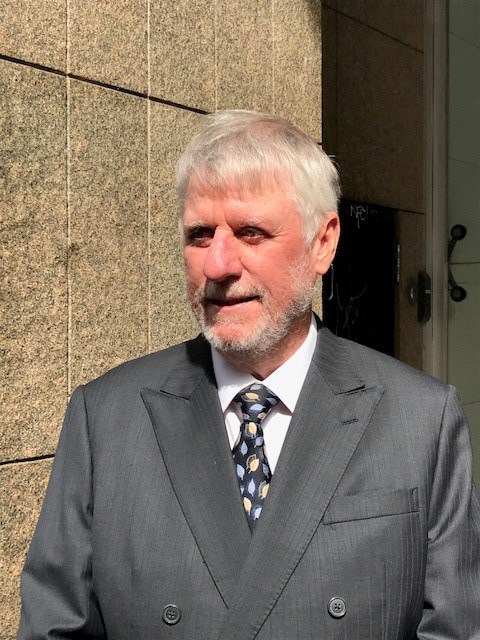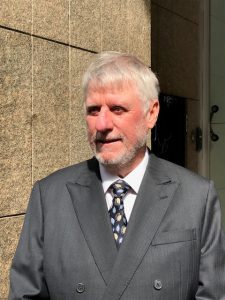 Graham Gorman – Responsible Manager, Securities
Over the years Graham moved from his Engineering background into several General Management roles then into the Management Consulting field before finally entering the Securities Industry. He has over 25 years experience in the investment advice industry in full-service stockbroking and wealth management roles. He was a Partner and Director with SHAW Stockbroking Limited (now Shaw and Partners) as well as holding senior executive positions with Macquarie Private Wealth and ABN Amro Morgans.
In more recent years, Graham has also focused on providing advice to self-managed superannuation fund (SMSF) trustees. Graham specialises in complex hybrid offerings including fixed income, bonds, derivatives, warrants and other complex alternative products.
As Responsible Manager for Securities, he will help DomaCom develop and launch fractionalised securities related products like corporate bonds and other special opportunities.
Senior Management Team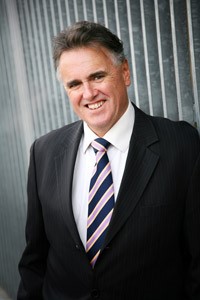 Warren Gibson – Head of Marketing
Warren began his career in financial services in 1983 as an investment adviser, moving into financial planning then corporate and business development roles, including the role of dealer principal and several company directorships.
He established one of the first specialist marketing and business development consultancies in the financial planning industry before joining Arthur Naoumidis in 2002 as Director of Sales and Marketing for a new technology provider which became Australia's fastest growing portfolio administration service. By late 2011, when he left this service, funds under administration had grown to AU$43 Billion administered on behalf of several hundred accountants, financial advisers, SMSF administrators and stockbrokers for tens of thousands of their investor clients.
Warren brings 32 years of financial services knowledge and experience to DomaCom together with a passion to build markets and deliver exciting new developments to financial advisers and their clients.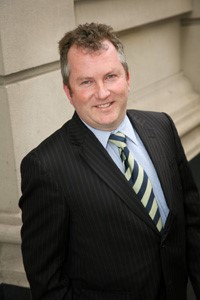 Sean Crisp – Head of Platform
Sean has over 20 years of experience in the finance industry across a variety of roles within Compliance, data migration, project management, staff management, production support, business development and client relationships.
Managing strong growth with extensive financial markets and securities knowledge in Custody, Superannuation, Trustee and Funds management industries in particular.
Sean has worked for ANZ, Perpetual, NAB and RBC, through several roles covering a broad range of roles as Business Development, Production Support, Client Service and Project Managers.
As Platform/Client Service Manager Sean's role within DomaCom covers operational management responsibility for the Platform and Client Service of the advisers/third parties that will be utilising the system.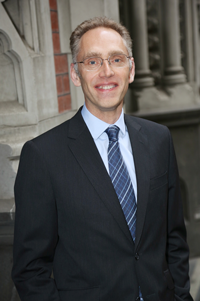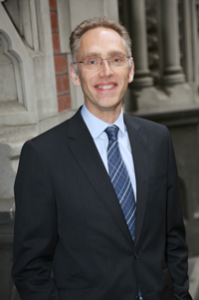 Philip Chard – Chief Financial Officer and Company Secretary
Philip has over 25 years of experience in the financial services industry. As a senior manager at Deloitte, he provided assurance and advisory services within the fund management and investment banking sectors.
Subsequently, he has held a broad range of financial control and reporting positions within the property, funds management and banking sectors.
He has a strong understanding of the requirements of working within highly regulated industries and the reporting obligations of listed companies. He has a proven track record of designing and implementing robust internal control and reporting systems.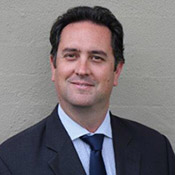 Nat Fiennes – Head of Sales
Nat began his career as a private client adviser and has since spent over 20 years in the financial services sector across investment product, Managed Account and investment platforms, providing him with a solid understanding of working with financial advisers on how various investment options can provide solutions to investor needs.
As Head of Sales, Nat coordinates the sales activities of DomaCom primarily through financial adviser networks but also in conjunction with other affinity groups.
Paul Zaman – Managing Director DomaCom Pte Ltd Singapore
As the Managing Director of DomaCom Singapore, Paul Zaman heads up the Singapore operations which support licensed wealth and financial advisors to accredited investors.
Paul Zaman is a long-term permanent resident, formally heading up ING Barings Securities Asian equity research for telecommunication sector and also a Director of Strategy at the Infocomm Development Authority of Singapore.
Prior to that Paul led the successful T1 initial public offering of Telstra, the largest IPO in the world at that time. Paul is an active member of both the AICD and SID. He has a BSC in Quantum Mechanics, MSC and MBA.
Australian Sales Team